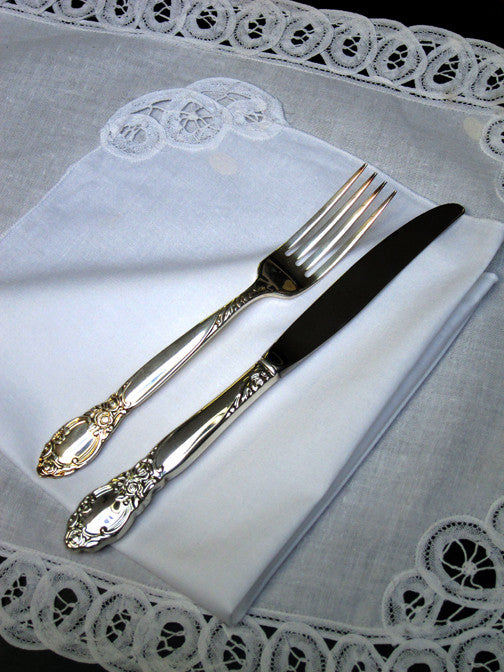 Battenburg Trim Placemat & Napkin
Gather compliments from the "brunch bunch" with this battenburg lace trim border around the placemat. Hand crafted with battenburg lace around the edges. So simple yet so pretty. Imported. Sold in set of 1 mat (13"x19") and 1 napkins (18" square).
Closeout Item: STAINS No Refund Nor Exchange. Stains could be washable.
Price listed is for 1 piece of placemat & 1 napkin.