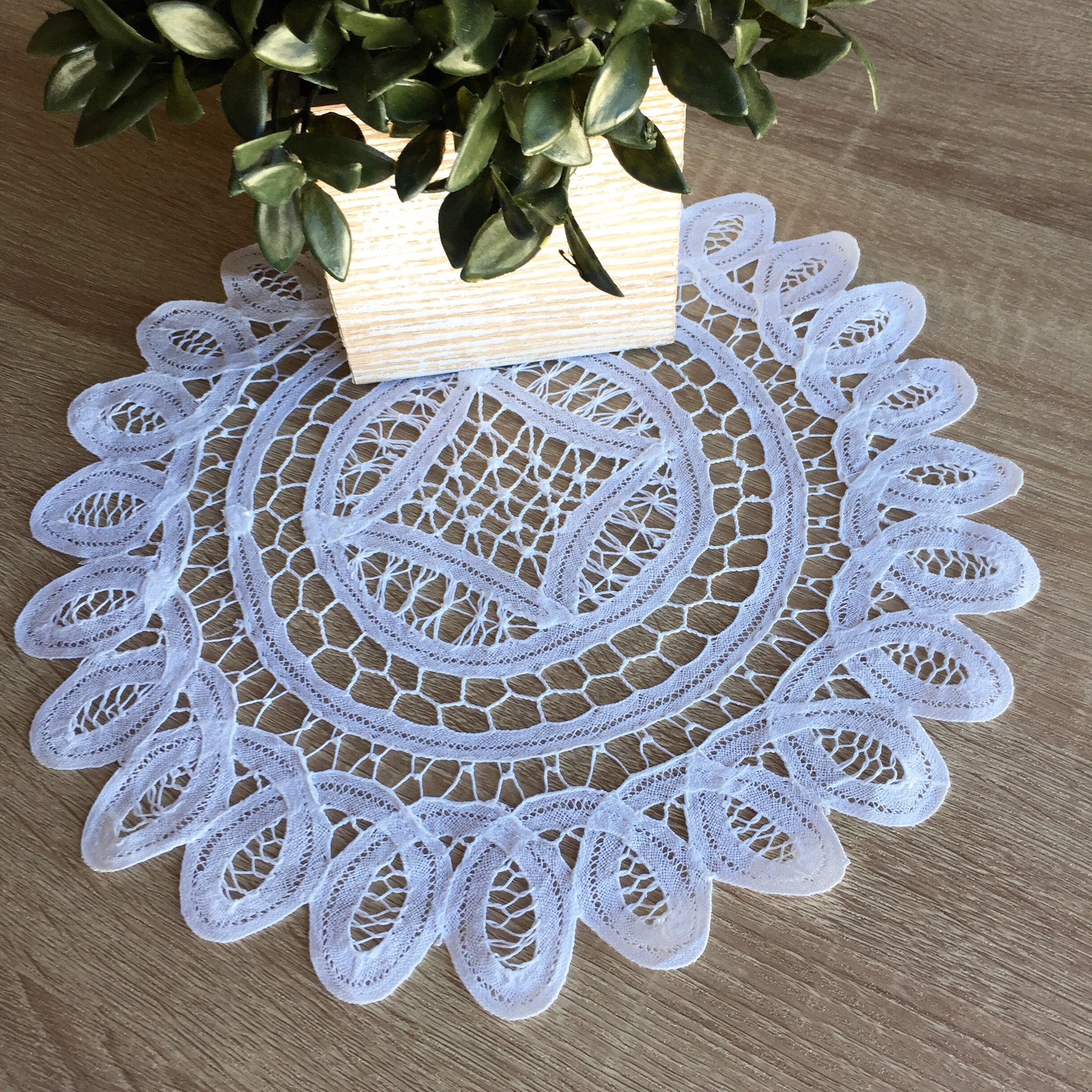 Battenburg Lace Doilies Round White 12" Inch
Sheer romance for night stands and vanities is so ethereal and feminine with this 12" round Battenburg Lace doily. 100% cotton. Handmade. Color: White. Imported. 12" Round. Available also in 8"rd ,10"rd, 14"rd, 12"x18" Oval or Oblong, 14"x20" Oval or Oblong, 16" x36", 16" x45", 16" x54" & 66" Round.
Excellent for accessorizing any plain old glass vase.
**Due to handcrafting, variation in size may occur.**
Price listed is for a piece of doily.
Buy more and save! Bulk buy: $19.99 for 12 pieces = $1.67 each