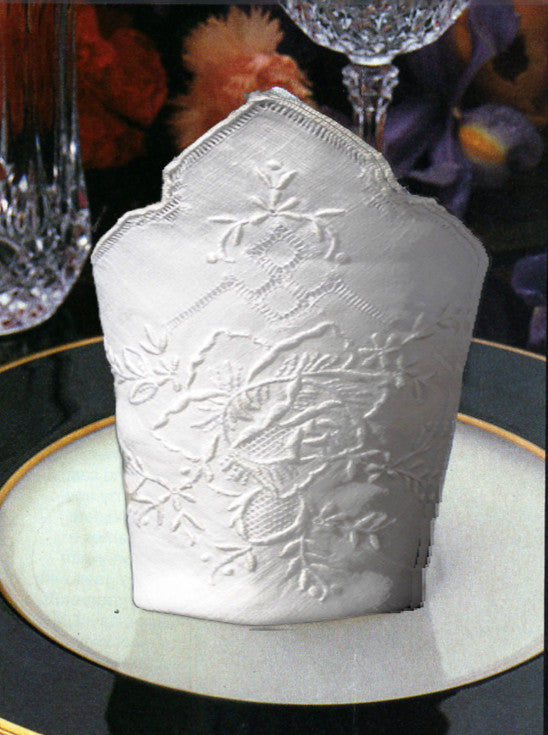 April-In-Paris Tea Rose Napkin 16" Inch
April-In-Paris is the name given to the beautiful hybrid tea rose from Jackson & Perkins. When Pristine met New Zealand, the result was this remarkably romantic rose. Classic seashell buds slowly spiral open into blooms of the palest dawn pink edge in a soft pink. Substantially petals, they last and last in a vase. But that's not all. There's also the intense tea rose scent, to be saved in bouquets and in garden.
Our April-In-Paris napkin is embellished with hand embroidered tea rose on crisp white linen. Elegant and Beautiful. Perfect to go with a relaxing cup of English Tea. 100% Linen. Size: 16" square. "Due to handcrafting, variation in sizes may occur."
Price stated is for a set of 4 napkins.