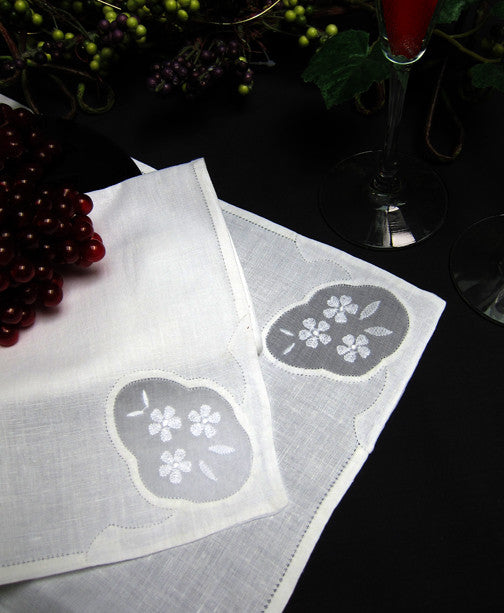 Little White Flowers Luncheon Napkin 16" Inch
Time for tea - and the presentation couldn't be lovelier. Our Little White Flowers luncheon napkin brings embience to any dinner parties or gatherings. 100% cotton embellished with natural organza floral embroidered inset. Imported. 16" square.
Price listed is for 1 piece of napkin.