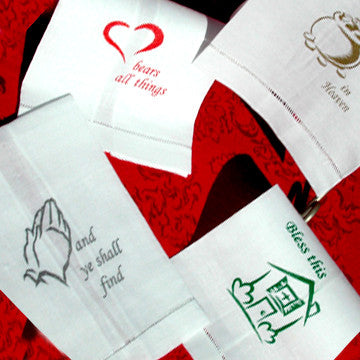 Seek You Shall Find Hemstitch Guest Towel 12x18
Eloquent simplicity. Clean lines, warm tones. Our "Seek(Pray) ye shall find" Hemstitch guest towel is a treasure to give and a joy to receive. A great Christmas Gift. 100% Linen. Other designs:"Bless this house", "Treasure in Heaven", "Bears All Things" Imported. Size: 12x16".
Closeout Item: Overstock. No Refund Nor Exchange.