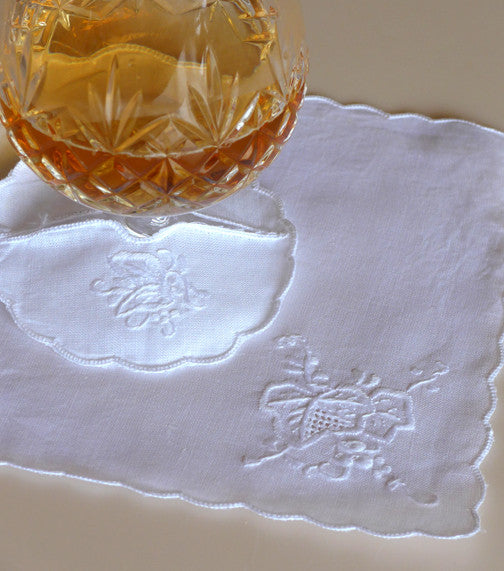 Sweet Magnolia cocktail napkin 7" Inch
Serve your wine in style. Elegant Protection for Wood and glass Surfaces. Fits like a glove over the base of water glasses, wine and champagne glasses, dessert and specialty glasses. The elegant solution to bothersome drips. 100% linen. Hand embroidered with flowers and petals. Scallop Edge. The crisp linen cocktail napkin is accented with hand embroidered magnolia on the corner. Imported. 100% linen. 7" square.
Closeout Item: VERY MINOR STAINS No Refund Nor Exchange.
**Limited Edition. Price listed is for 1 piece set.